11- SPRAY BARS | WATER SPRAYS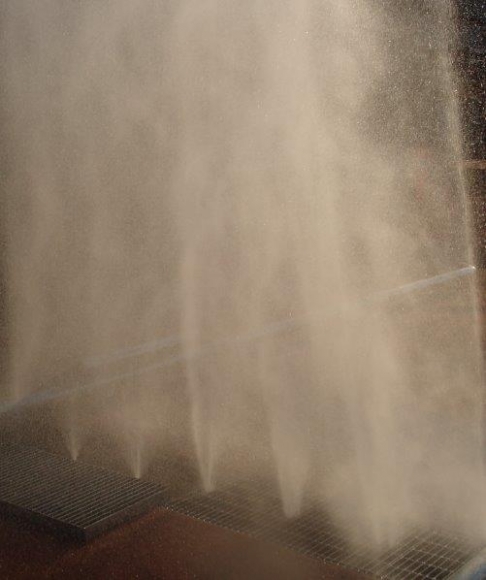 SPRAY BARS FOR WATER & AIR DELIVERY
Q water has your large and small commercial spray bar solution to hand.
Spray bars are not complex, nor are they difficult to manufacture, but our design work coupled with our years of technical experience makes your task of installing and commissioning these systems a whole lot easier and very successful.
Whether you are spraying clean water, process water, cake toppings, evaporative misting or compressed air, you need the right spray nozzle and spray bar delivery system that is going to get the job done first time and without fuss.
---
We cater for all types of industry including;
Mining

Industrial

Fishing

Farming

Food Handling

Food Processing

Material Processing

Gas Scrubbing

Washing/Cleaning

Sewerage Treatment

……Let us know of your industry type?
---
On many occasions you will see poorly designed spraying systems where spray nozzles at the end of a spray bar system are not performing strongly like those at the start of the spray bar system. This is a common fault, and one which can be allowed for at the critical design stage of a spray bar system.
Occasionally on such poor operating systems we can recommend changes in the field by adjusting some of the operating variables to overcome these conditions; however it is always better to have a look at the whole system proposed at the beginning of a project to ensure good achievements are ensured at the end point.
Let our Q water engineering staff help you with the design and manufacturing of your new spray bar systems, so you can get on with those bigger tasks of your project that require your special care.
We can manufacture your spray bar design or help with a great spray bar solution for budgets that are big or small.
Q water will design; manufacture & deliver pressure tested spray bar pipe work packages to your site installation team for a comprehensive final result that you will be pleased to recommend to others.
---
Typical materials offered for spray bar construction include;
304SS Stainless Steel
316SS Stainless Steel
Duplex SS Stainless Steel
Carbon Steel – HDG (Hot Dipped Galvanised)
PVC plastic
ABS plastic
Polyethylene

Or…….tell us about your specialized material requirements.
---
"Calling us is your first step; making it happen is ours!"
We look forward to your call soon.
No products found.